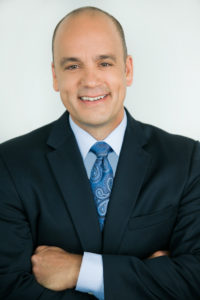 Scott David Cardani – Scott aggressively focuses on criminal defense and family law, personal injury (auto accidents), and other areas such as business and general law, with experience handling thousands of criminal and civil litigation cases. He handles cases all over the Tri-City area, including the City of Richmond and Chesterfield, Henrico, Hanover, Goochland and Louisa counties. Contact Scott Cardani.
Scott began his career serving as a prosecutor in the Commonwealth's Attorney's Office for the City of Chesapeake. His passion for helping people and families then led him to open his own law practice, where he spent time building relationships with the state prosecutors, judges and clerks. Through these relationships, his trial experience and his forthright integrity, Scott has established himself as one of the most respected attorneys in the Richmond area.
Criminal, traffic and family law matters are difficult and stressful for both the person charged and their family. Scott represents a wide variety of clients, including those in automobile accidents, as well as those charged with traffic violations-including DUI, misdemeanors and felonies.
Scott also represents children as a guardian ad litem. He is regularly appointed by the courts to represent children in cases where the state is removing the children from their homes and also in custody and visitation cases and divorces that involve custody disputes.
Scott's knowledge and skills in a wide variety of complex legal matters serves to alleviate the anxiety associated with these proceedings – allowing him to successfully litigate family law matters with the desired result for the vast majority of his clients.
Scott is especially proud of his record in personal injury matters, such as automobile accidents and slip-and-fall cases where he has negotiated and litigated cases against major insurance and other companies. He understands the pain, trauma, and mental fatigue of personal injury issues and works closely with his clients to ensure they are well-prepared and ready to fight for their right to be made whole again.
When you need help from an aggressive and experienced trial attorney, Scott will treat you with the respect and dignity you deserve, listen to your concerns, tell you the truth and always work in your best interests.
Scott is a former teacher with a Masters in Education, and a graduate of Regent University School of Law. He has three children and is active in several faith-based activities in the community. Scott is also a member of the Virginia Bar and is admitted to practice in the federal courts of both the Eastern and Western Districts of Virginia.
Experience
Critzer Cardani PC – November 2020 – current
Bowen Ten Cardani, PC – February 2014 – November 2020
Cardani Law –
Education
Regent University School of Law – Juris Doctorate
Kent State University; Bachelors of Science in Education
Regent University – Master in Education
Bar Admission
Virginia, 1997
United States District Court; Eastern District of Virginia
United States District Court; Western District of Virginia
Partner Spotlight Video Release Notes from Scott Cardani – January 2022
Hello, I'm Scott. I am one of the partners here at Critzer | Cardani – alongside of Jackie Critzer.
I started my career in 1990 as a public school teacher. In 1996, I graduated from law school with the idea that I could help these families more. I started working with juveniles in serious criminal and traffic matters, and families are experiencing custody visitation support. I operated as a guardian ad litem and still do.
Today I continue to focus on the needs of the family, handling custody, visitation support matters, and divorce, I have a special place in my heart for juveniles who find themselves in trouble and need a way out.
Here at Critzer Cardani PC, we do business litigation and other litigation issues that the family tends to run into. If you need help, and you want to get from where you are to where you need to be, give me a call. We'll make a plan to get you from here to there – so you can have the life that you want.
Watch Scott Cardani's BIO + More CCLawVA Videos on our YouTube Channel.